Maptimizer
PIN YOUR BUSINESS ON THE MAP
We will create and fully optimize your business listing that shows up when people search for local businesses on Google as well as make updates to your account. The more a company does this, the more value that Google sees in your business, making your business rank higher on the page which will drive you more sales.
We will ensure that your business ranks top 3 on Google Maps.
Our Maps service includes updating your listing and online presence to make sure that you are on the Top 3 list of Google Maps, so that you receive more traffic and therefore more business.
Contact an Expert Representative
Start by speaking with a representative so we can better understand your business and help you reach your goals.
Complete Onboard Form
Complete our simple onboarding form so we can provide Google with accurate information about your business.
Optimize and Update Listing
We will create or fully optimize your business listing that shows up when people search for local businesses on Google.
Start Ranking and Gaining Business
Once your listing is optimized, your business will start dominating Google Maps by ensuring that your services, products and prices show up ahead of your competition.
PROVIDING YOUR BUSINESS WITH MARKETING EXPERTS.
Ensure that your business ranks at the top of Online Maps Services, one of the most heavily trafficked areas of the web for local business searches.
of Americans are actively or inactively shopping for something
of people view or do business with the Top 3 spots on Google Maps
of Google searches, the 3-Pack, ranks in the #1 position which is the top 3 search results on Google Maps when someone searches for a local business
of newly onboarded clients have seen an increase in overall business within the first 6 months of using Maptimazier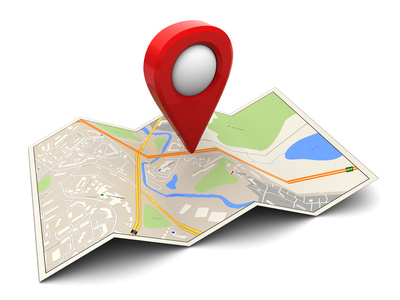 Google Maps helps people find your business.
The local search capabilities allow Google Maps to pin and list businesses that relate to the user's search. 
This is especially important since 30% of all mobile searches are location-based, meaning Google Maps is a critical driver of mobile traffic.
The Tax Axe is a small business tax service that was created during the Covid-19 pandemic in 2020. The Tax Axe found success in part due to Maptimizers service being able to put their company at the top of google map searches for tax service in there local area. 
Customized Marketing Strategies
Our live representatives will help you from start to finish to ensure that your company's goals and expectations are met. Each business is unique, which is why we will assign your company with it's own account manager to help customize your marketing strategy.
OUR FEATURED SERVICE
Google Maps Optimization
Get Your Business in the Top 3 on Google Maps

Dedicated Account Manager

Customer Support

Personal Service Consultation
Let's Start Something new

Get in touch!
Fill out the form below and a representative will be in touch shortly.