How To Optimize Your Google Business Profile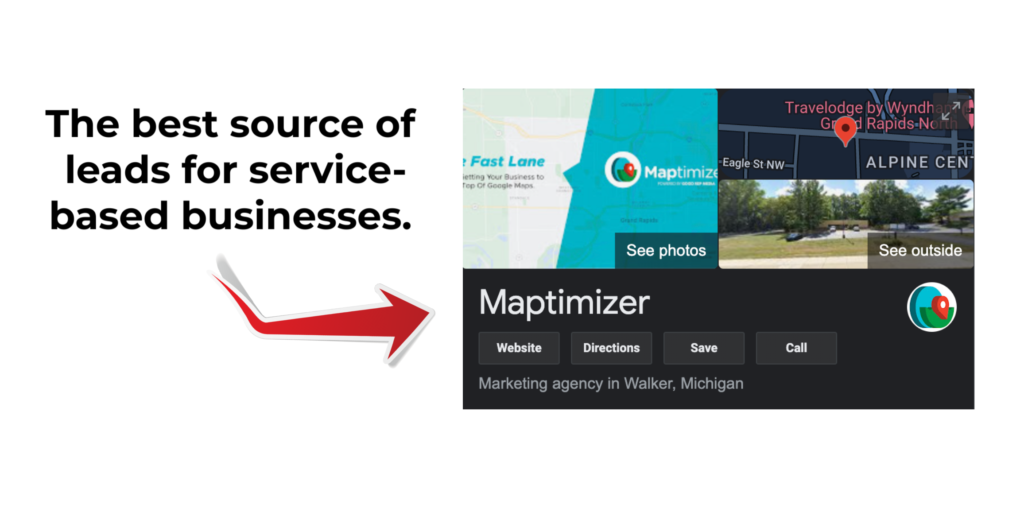 Local SEO Is Changing In 2022
It's pretty common knowledge that Google is an extremely powerful tool for local businesses if used correctly. But for many business owners, it's hard to pinpoint, and sometimes, afford, the exact steps to take to get their Google Business Profile to show up for local searches.
Why Your Google Business Profile Matters
Google My Business is the most important online tool for businesses today. That's because more people search for local businesses online than ever before, and having a well-maintained Google Business Profile can help increase visibility, leads, sales, and brand awareness.
You get more traffic because of its massive reach: 90% of all online searches are made on Google. In fact, over 3 billion unique users visit Google every month—that's almost one-sixth of the world's total population! It also gives you access to another powerful platform that allows you to create listings across several other platforms at once (e.g., Maps).
To take advantage of these opportunities when creating your GBM profile setup process here's what we recommend:
The Basics: Accessing Your Profile And Claiming Your Listing
Google Business Listings are accessible from the Google My Business Dashboard, or by searching for your business on Google and claiming your business listing. This can be accessed by visiting https://business.google.com/ or by following the below guide from Google.
If you cannot find a listing for your business, check out this guide on how to claim or create your listing!
Make Sure That Your Information & Photos Are Completely Filled Out
Make sure that your business name, address and phone number are filled out.

Make sure every single piece of info on your profile is spelled correctly.

Complete the Products & Services section with all of your offerings (the more you can add here, the better).

Fill in every piece of information that you can in the Google Business page hub (this is super important to Google).
The more images you upload, the better. Upload photos of your work in the field, your shop, and graphic design materials you've created for your business.
You can add as many images as you want, but don't try and 'spam' your own listing by including too many non-relevant photos. Instead, take photos of jobs you've done in the field, pictures of your team or location, and graphic design materials that you've created for your business. Make sure they are in a landscape format (not portrait) and have a decent resolution (at least 1024 by 768 pixels).
Make Sure Your Profile Has Click-to-Call Buttons
Google offers a number of different ways for customers to contact you directly, but nothing beats the click-to-call button. These are the best way to get more leads and sales from Google listings, which is why you should add them to your profile as soon as possible.
If you're not sure how to set up click-to-call buttons on your business website or other social media accounts, feel free to give us a call where we can schedule a consultation about what goes into ranking your business on local maps-based search pages.
Market Your Discounts, Deals & Promotions To Local Google Users
Your customers are on Google. They're using the Google Maps app to search for places nearby, and they are looking at your business listing. It makes sense to tap into this traffic by adding a discount offer or promotion that appears near the top of their search results.
You can do this by going to Home -> Create Post -> Offer. Make sure to fill out the entire post, and include an image of the product, service, or your business! Google will show this offer to anyone on Google Maps looking to discover local businesses in your area.
Create And Optimize Your Free Google Website
To create and optimize your free Google website, follow these steps:
Scroll down on the left scrollbar until you see the "Website" tab

Click on it and accept terms and conditions if prompted to do so.

You will now be taken to a page with a handful of templates for websites you can choose from – pick one that best suits your business needs!

Make sure to give your website a title and description – but Google will handle the rest for you!

Once your website is complete, simply hit publish and Google will create your website.




Side Note: If you already have a website, make sure that your Google Business listing displays THAT website instead of the one that gets auto-created in your profile – in the end, ranking in the first spots on Google takes on-page content optimization, and this article is mainly focused on the free things you can do with your profile to help your chances.
The Way To Rank In The Top 3 Spots Of A Search
The Google Business Profile is a great way to connect with your customers and get some free advertising. In a nutshell, the more complete your listing is, the better it will rank in search results for local searches on Google or other search engines.
But, to rank in the first three spots of a map-based search page, there's a lot more that goes into it – mainly developing website content that 'proves' to Google that you are the go-to source for whatever you do, in your area.
If you want to learn more about how to rank your business in the top spots of the map, give us a call and schedule a consultation with our Local SEO experts today and we'll walk you through where your business ranks now, and how you can improve that ranking with our affordable marketing services.